Should I buy a Laptop or a Desktop?
'a system powerful enough for your workflow is vital'
Laptop vs Desktop
3D modelling and rendering software is ever advancing. This is constantly providing new levels of complexity and control for 3D designers and artists. Having a computer system powerful enough to keep up with your workflow is vital. And yet often, not as simple as it sounds to achieve.
I discussed this in detail in Part I. I found myself struggling with this last year, here is the short story of my quest for the perfect machine!
I entered the world of 3D modelling at school, playing around with Rhino 3 during lunch breaks and free lessons, making spaceships and designing treehouses.
Now as a self-employed creative my work has been constantly adapting and changing over the years.
From graduating as a product designer focused on sustainable, wearable tech, to becoming a CAD software educator and freelance 3D specialist. I have found my digital toolset constantly growing and diversifying. My aged laptop sadly has not had much of a change, apart from the odd software update and hard drive swap. So, with the howling whines of my laptop at my fingers I set out in search of a new machine.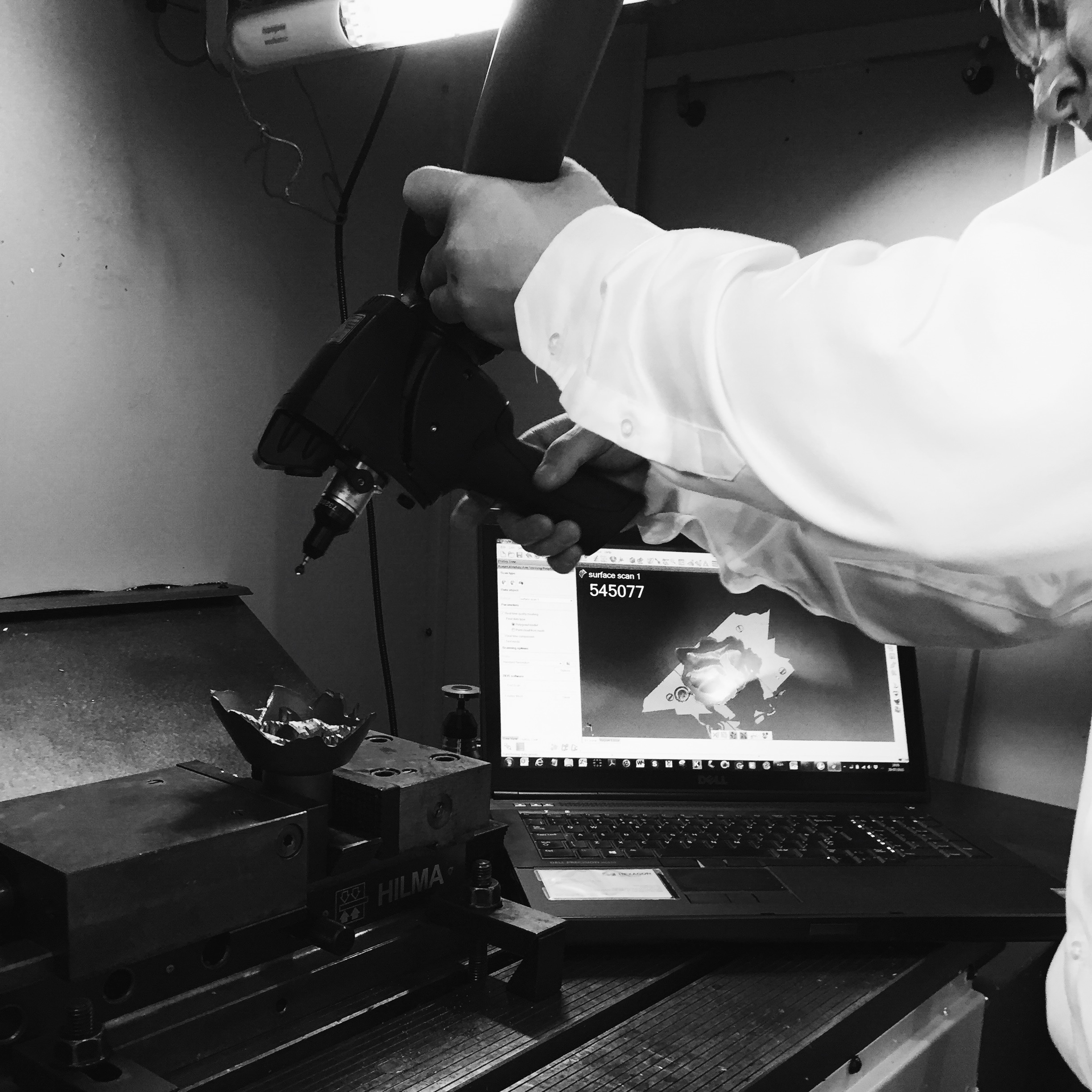 'I have found my digital toolset constantly growing'
Now, as a devotee of Youtube tech channels and lover of "ultimate workstation" builds, the hardest part of choosing a new machine was definitely setting and maintaining realistic goals and ambitions for my new computer system.
Having only had laptops as my personal machines and with a dedicated studio at home I found myself looking at the option of buying a desktop. For my own systems I have always had laptops for the much desired need of portability and budget.
My current Laptop build:
The monster Clevo P170SM, built by Very PC with:
Intel i7-4810MQ
16GB RAM
500GB SSHD
£1,324.80 (£1589.76 with VAT)
At around 4.5kg of weight it's barely portable and extremely noisy when working hard
These were compromises that I was willing to take to maximise my £1500 budget for power, performance and upgradeability.
My Current desktop workstation build:
Ryzen 1700x O.C @3.75Ghz
16Gb Ram
Graphics: GTX 1060 6Gb
Asus Prime B350 Mother Board
Be Quiet! Pure rock CPU cooler
NZXT S340 case
Now (2018) the power of laptops is starting to rival that of a standard desktop workstation, but something in this range will cost you a lot. The best amount of power for your money will always come in the form of a desktop. You need to weigh up whether your need for portability trumps your need for a more powerful system. If you have a dedicated workspace of studio this is no problem. If you travel for work or work from a shared office this can become a more important issue.
finish here:
Thanks for reading, if you found blog post this useful: download the full article with parts 1-4 for more information on choosing the right system, researching tech and CPU vs GPU.
Or browse our resources page for more helpful information.